The believers, both men and women are allies of one another. They enjoin good, forbid evil, establish prayer, pay zakah and obey Allah and His Messenger. Surely Allah will show mercy to them. Indeed, Allah is Exalted in Might and Wise.
Brent Central Mosque, Willesden, London
29 Feb 2020
The full day event titled 'Me and my world', aimed at Muslim women in particular and social justice activists at large, brings together more than a 150 of civic society, activists, entrepreneurs, academia and prominent community organisers to discuss actions to empower social justice efforts
We were all casually sat on chairs dragged into a large circle (a common practice after our conferences/events!) back in October 2019 at Brent Mosque when the notion to organise a Women's conference emerged. Following an engaging session with Anas Altikriti we were fully inspired to engage more with our society and bring people together. Little did we then know that we would hold the conference at the same venue few months later, and would be sat in a similar circle post event feeling exuberant for having executed that notion!
The women's conference 2020 'Me and My World' was a celebration of our identities as Muslim women. Looking back to how it all came together, we had from the start, divided tasks into different groups based on capabilities. Although geographically we were miles apart, thanks to technology we were in constant liaison with each other which meant follow up and decision making was a breeze. We knew that a range of speakers from all arenas was critical to the success of this event and it is imperative to gain the participation of experts in their respective fields. We were fortunate to achieve that and had speakers who are trailblazers, who challenge the status-quo and on the day of the event everyone shared their energy in one way or another.
We also conducted a pre event competition, which not only encouraged women/girls to demonstrate their talents in photography, vlogging and writing but also helped us to reach women and maximise participation at the event. We had numerous entries from UK, India and the Middle East. On the day we were blessed to have Mrs. Rahmathunnisa (National secretary of Jamaat'e Islami Hind) as our Chief guest to inaugurate our conference. She spoke about the relevance of empowering women and how it was particularly relevant at this point in time as women in India (where she travelled from) have found their voices and stand firm against oppressive draconian laws.
In order to inspire our women, we had a panel of inspiring achievers to prove that you can do it too! Being considered an achiever is not an easy task for a woman, especially a woman of colour or 'not white'. Raising from these obstacles and coming to the forefront truly need to be recognised. We chose Arzu Merali who is a noted human rights activists who was unfortunately unable to attend. Shereefa Fadhel, a PhD student who is also successfully raising 4 children single handedly is a remarkable personality who has overcome past obstacles to be named among the top 100 powerful women in the Arab world. Shareefa spoke of the women in her family who were her source of inspiration and how they never allowed her to falter when the road ahead seemed rough . Her talked outlined the importance of asking for help if things get difficult rather than handling it all alone. Delegation and organisation are the keys to being successful said Shereefa, and making lists help mitigate confusion. Our next achiever was Dr.Amrit Wilson who is currently protesting against the atrocities happening with regards to the new draconian laws about to be implemented in India .She is well known in Asian women's rights advocacy circles and gave a compelling talk about the struggles faced by the first generation of South Asian women in the Uk. Dr Wilson gave her account of the Shaheen Bagh protest which has become an iconic movement in the fight against fascism in India. She urged delegates to engage with the community and also with members outside the community to carry forward the fight for social justice and equality. Rimla Akhtar was the final speaker of the first panel. Her talk was truly inspiring and her life account and professional growth from being a young girl with Pakistani origins growing up in North London to being a recognised and respected muslim woman in the sports world was nothing short of exemplary. She has also shattered stereo types to become the first hijabi woman to be in the organising committee of Football Association (FA). Rimla stressed the necessity of having pure intentions, striving for the best and leaving the rest to Allah.
As mothers we all battle anxieties and are united by our dreams for our children and our conference wouldn't be complete without a discussion on this topic and so we had a panel of speakers dedicated to speaking on 'Raising our future Generation'. Rashidat Hassan spoke on her life experiences, how she comes from a broken family and yet it never stopped her from pursuing and achieving her dreams and also the significance of habits and routines that shape a child's dreams and aspirations. There is so much power in the little things we do at home, what we watch, what we talk about. Mahera Ruby mirrored similar views on parenting and emphasised how we must start converting our knowledge to actions and focus on building connection with our children so they find their sense of belonging with us. Her key point was to first Connect and then Correct our children and it reverberated with both young and old alike.
Claudia Radiven shed light on the impact of counter terrorism laws and de-radicalization programs in the UK, being an expert in the field. She explained the PREVENT programme and it's far reaching impact on our community and the need for vigilance. Fathima Rajina, having done extensive research on the effects of these laws and the consequences it has on Muslim men and women shared a few case studies of men who have been direct victims to these laws which was utterly shocking and educating our society of this has become the need of the hour!
We chose to collaborate with other leading organisations like Muslim organisations like UKIM and MCB and chose speakers from within to enlighten us and highlight the importance of Muslim women in leadership positions.
Raghad Altikriti, president of MAB, Muslim association of Britain was a pleasure to listen to and emphasized that the responsibility we have towards our society should be at the forefront of our priorities as Muslimahs. We need to find our voices and move beyond the kitchen to voice our opinions and lead as she has rightly proved!. Nasreen Saiyid spoke eloquently about the qualities that define a good leader and the importance of strategic processes to identify and cultivate the leadership of tomorrow . Our mosques should be areas our our youth can identify with as a haven for them to advance. Muslim girls need to be pushed beyond cultural stereotypes to emerge as successful community leaders serving their fellow human beings and the Ummah in general.
Sariya Cheruvalil, an investment banker turned researcher gave a very heartening account of the British Muslim history and about the first British Muslim women and their families. It was interesting to hear that the first mosque in UK was funded by none other than a woman called Beegum Shajahan of Bhopal. Sariyas key takeaway was the necessity of encouraging more girls into the Arts and research stream rather than focus only on science based subjects for their further studies as more Muslim women researchers and scholars were required to fill the void.
'A strong woman stands up for herself, but a stronger woman stands up for everybody else' these words aptly describes our speakers and remains a point of reflection for us all as we came to the end of our conference. We can be feminine and strong, strive for the betterment of all alongside men and remind ourselves that we are not in competition with our brothers and to the contrary, we complement each other. This is how we can build an egalitarian society that can influence many.
At the end of the event when we sat back on our chairs, we reflected with pride on our achievements, on our coming together and in the realisation that it is our collective efforts and thoughts on best practice that will bring us closer to the forefront. We realise the Conference is not meant to be a single event, but a starting point for the work that must be done to empower ourselves.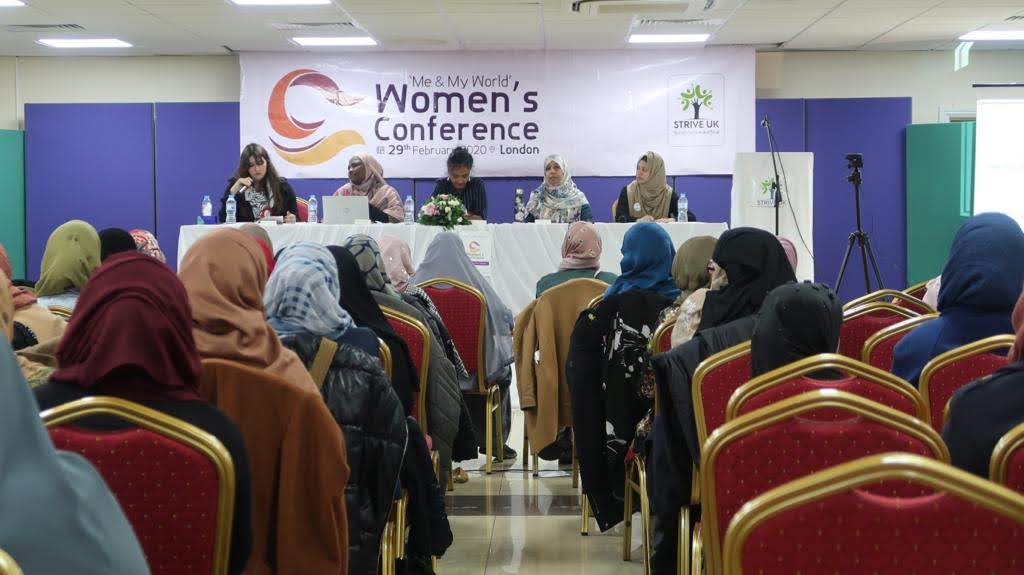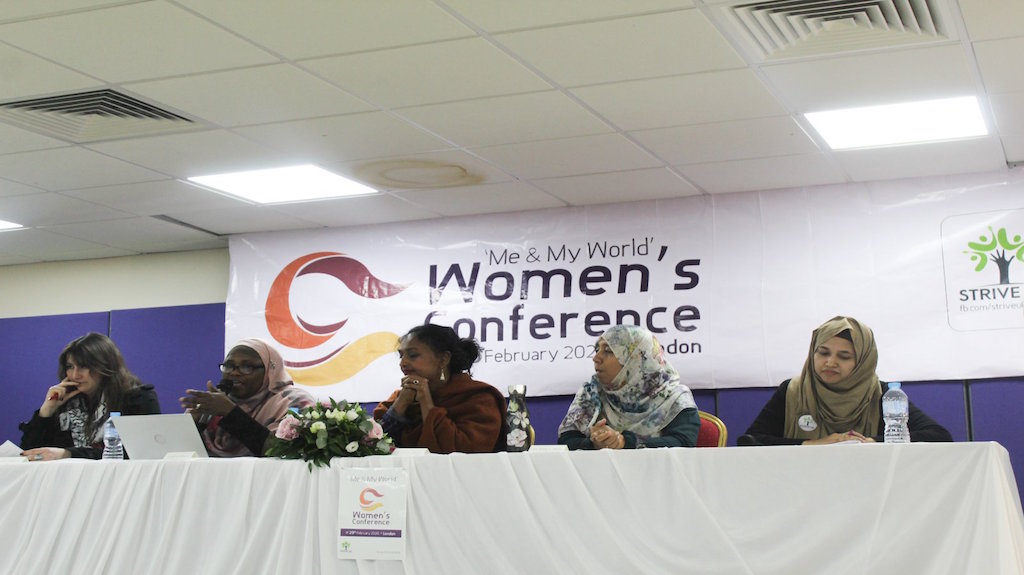 Inaugural Session:
Panel 1:
Panel 2: Part 1
Panel 2: Part 2
Panel 3: Part 1
Panel 3: Part 2